What do the materials the bereaved receive look like?
Bereavement Commercial and Information Gathering
---
The bereavement commercial educates your clients about bereavement. It also helps you gather information on grievers who might be seeking bereavement support from you in the coming months. You can build long term relationships with your families and community through quality bereavement services, while building a healthier community.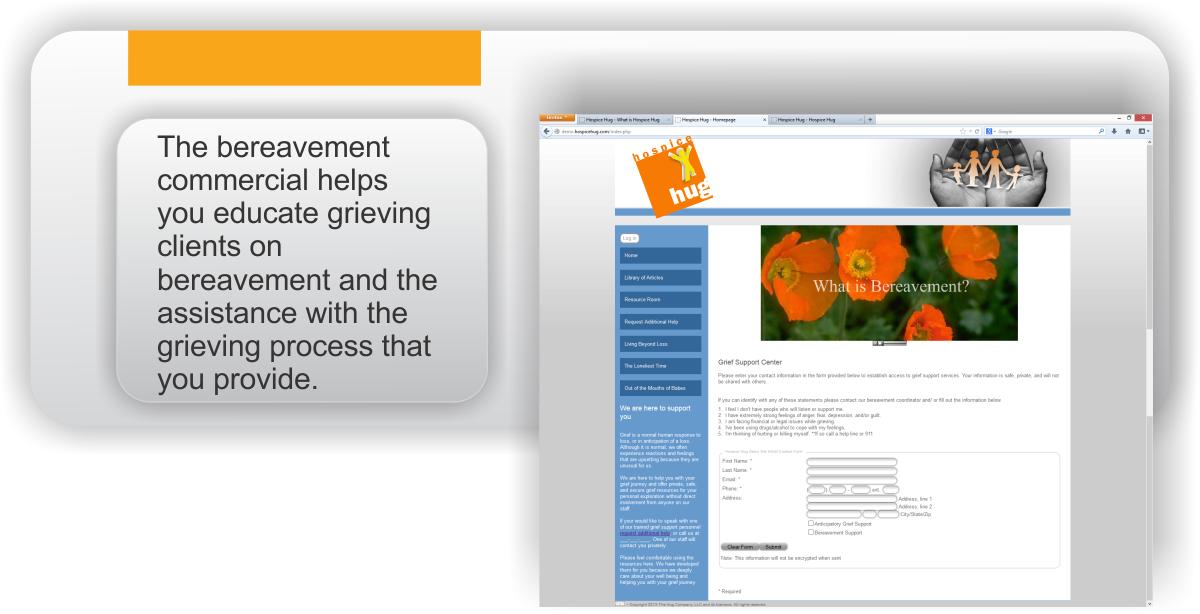 Individualized Communications
---
Individualized Communications are sent based on the care plan the bereavement worker sets up. They are automatically scheduled and sent. The delivery methods are chosen by the bereaved to give them control over where, when and how they choose to grieve. The significant dates of birthdays and anniversaries can be accomplished easily and everything is tracked. The materials have been created by writers with a minimum of a Masters Degree to ensure a safe and professional atmosphere for your clients.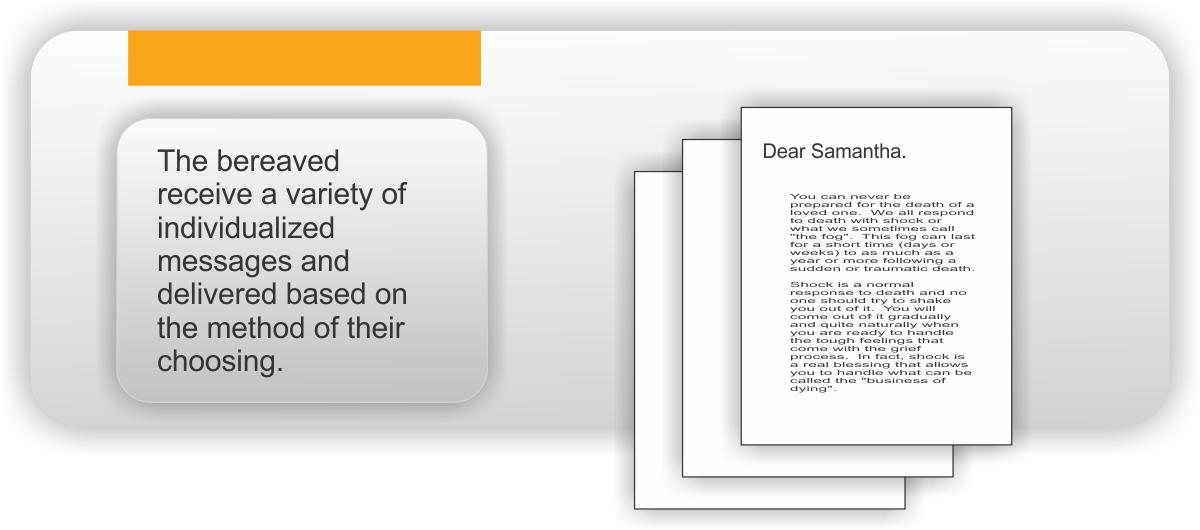 Expanded related Resources
---
Individualized Communications are linked directly to topic related resources and materials. There are areas and opportunities for them to communicate back to you. The menu on the left side of the page enables them to explore a variety of information and resources, including a topical multimedia library.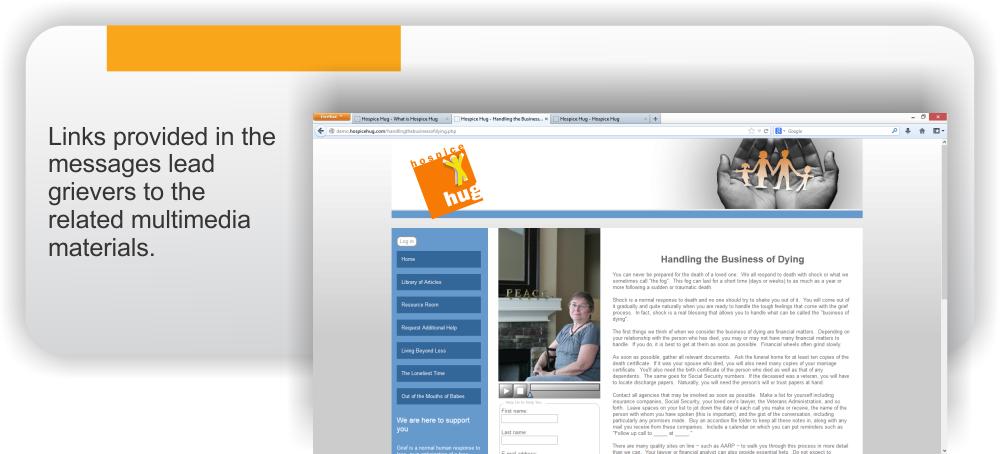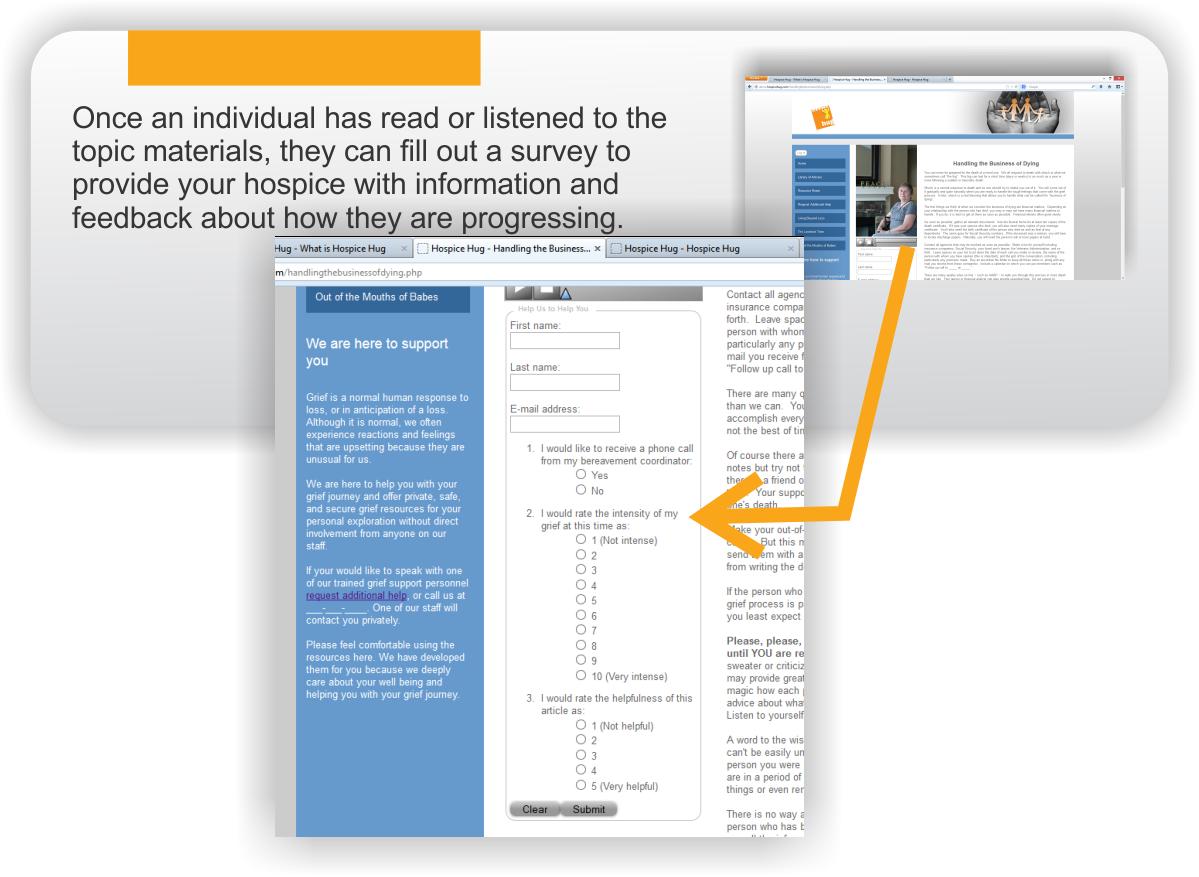 Hospice Hug assists the bereavement professional, and there are many things you can add and change to fit your own personal style. Hospice Hug does what you want it to do. You can enhance your interaction with the addition of an online support group by adding a blog. You can add to the recommended books section to include those references that you feel are important. You can expand the resources to include those special things that you feel fits your criteria and helps you deliver bereavement the way you want to serve your bereaved clients.