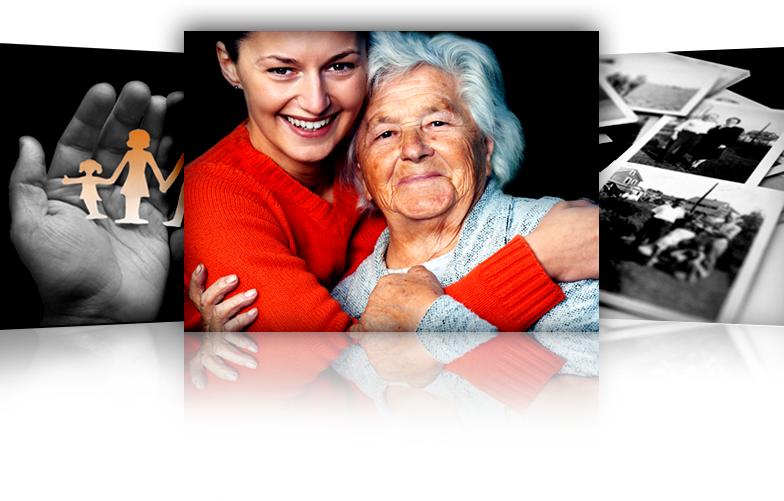 What is Hospice Hug?

---
Hospice Hug is a customizable bereavement solution which assists you in the planning, delivery, and tracking of a complete bereavement program. Materials are professionally created by experts in the field to assure a safe environment for people to be companioned through the grieving process, when and where they choose.
Click here for more information
What does Hospice Hug look like?

---
Hospice Hug combines features including: Customizable Bereavement Plans, Care Management, Individualized Content, Delivery, Feedback and Tracking into one seamless system. You direct the system and it automatically follows your orders! Using Hospice Hug is like adding an assistant to help you in your daily activities.

1. It helps to educate your clients on the availability of services that you provide. The bereavement education commercial explains in a very gentle way the grieving process and positions you as a companion. The goal is to help build lasting relationships with your Hospice and to help you get their contact information, making your job easier.
2. It helps you set up and evaluate the individual needs of the bereaved
3. Materials are automatically set up, scheduled and filled. They are individualized and customized based on your direction and the level of involvement you feel is appropriate.
4. Materials are automatically sent at the appropriate times and are based on the normal bell curve expected of the grieving process.
5. Feedback is prompted and you are sent the results, so you are aware of situations requiring more personal help on your part.
6. Tracking happens automatically and is stored in your unique secure central database for easy retrieval.

Click here for more information
What do I need to manage Hospice Hug?

---
Hospice Hug works for you tirelessly, flawlessly, and stays ahead of you, knowing the tasks you need accomplished...before you ask.
1. You need a computer with a recent web browser (like Firefox or Internet Explorer), an internet connection and a printer. There are no software requirements, there is never any software to update or maintain on your end. We do all that for you.

2. You do a quick start by adding your database of current clients, in CSV spreadsheet format, and then start adding new individuals one at a time as they enter the grieving and loss process.
3. There are optional modifications and directions you can make to individual records to customize their care plan. What you do and how you want to deliver bereavement services is up to you. You decide the level of involvement you want to have.

What do the materials the bereaved receive look like?

---
Individualized Communications are sent based on the care plan the bereavement worker sets up. They are automatically scheduled and sent. The delivery methods are chosen by the bereaved to give them control over where, when and how they choose to grieve. The significant dates of birthdays and anniversaries can be accomplished easily and communications are tracked. The materials have been created by writers with a minimum of a Masters Degree to ensure a safe and professional atmosphere for your clients.
The Multimedia approach leads them through a series of materials. The first communication is designed to be very short and stimulate thought and further investigation into the issue that they could be experiencing at that time, based on a normal grieving bell curve. It strives assist you in identifying complicated grief. The following materials are mulitmedia and encompass a variety options. The griever is in total control of exploring in privacy, and progressing through the steps of grief in their own way. Hospice Hug also gives you the ability to do significant date acknowledgment for birthdays and anniversaries.
Click here for more information
How much does it cost?

---
Hospice Hug is based on your yearly patient census and enables you to add bereavement servics to more individuals.

View the Sign-up page for more information
What else can I add to my bereavement services?

---
There are other services that you can add on to the bereavement support to help make your communications cohesive.
1. Newsletters - add a monthly newsletter to stay in front of your family of clients. Newsletters are delivered electronically and can be branded to your Hospice for brand recognition. The expertly created content is in a graphically pleasing format, and is an economical way to reach out to your contacts.
2. Community Outreach
3. Customizable feedback - survey module
4. Donation Solicitation
5. Customized electronic form creation and submission. Forms submit to a database or can easily email the information that you need.
6. Credit Card Processing integration to assist you in taking donations, raising money, or taking payments.
7. Blog Functionality
8. Brand your hospice with Hospice Specific Branding